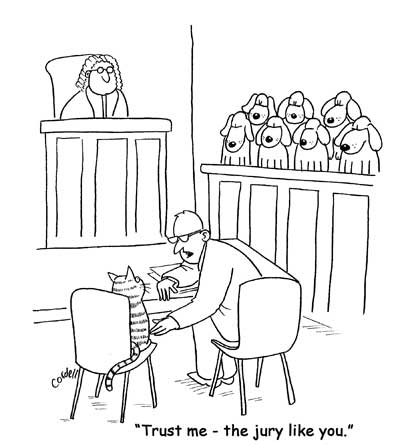 Why Choose a Litigation Specialist ?
Litigation, whether its civil or criminal, is a legal process that is often lengthy, with many twists and turns. It can be complex, with an array of laws and rules affecting each matter. Different strategies and tactics are commonly used to gain advantage.
At times like this you need a lawyer with a calm head, logical advice, excellent technical ability and a depth of knowledge. This is exactly what Coves & Co. offers.
We understand the complexities of the legal process and can help you avoid legal pitfalls. At Coves & Co. we will not allow you to suffer at the hands of inexperience, lack of specialist knowledge or poor preparation.
We offer you specialist experience without the "specialist" cost. Our services are tailored to suit your needs and with low overheads, we offer very competitive rates and payment arrangements.
Let our specialist advantage protect your rights and ensure your optimum result.